---
New Board of Directors,
| | | |
| --- | --- | --- |
| CALL | Name | Present club duties |
| WB7DNU | Mike Vaughn | President |
| K7ETE | Don Marler | board member |
| KO7P | Jim Hicks | board member |
| N7TZK | Dave Turnmire | Secretary/treasure |
| KG7LQA | John Sanderson | Recording Secretary |
| KG7IDY | Kenyon Hart | Vice President |
| KØIP | John Wilson | board member |
Thursday 28 Jan, the new board meet to discuss new ideas for this years meetings and other club activities.

How to make our meetings informative, interesting and fun.
This will involve all our club members but especially you newer hams
without years of experience under your belt.

We want to help expand your ham horizons.
BUT
We're not sure what or how.
SO
Please
We making a special invitation to you newer hams to attend
our next meeting , at the end of the regular meeting, all the "old heads" are going to leave the room and there will be a "brain storming session" for the new guys and two of our new board members !!
WHAT DO YOU WANT IN A CLUB ???
now's your chance, come and speak your mind.. see you at the meeting Feb 11

ALSO
We are setting up a Facebook page for PARC,


which maybe up and running by the next meeting.
Something new It's the Club Talk In.


ALSO, We want to encourage everyone to get on 146.52 on the way to the meetings, test your radios, have some fun on the radio. It's the Club Talk In.

The two meter net is changing too, Marie KC7MVR our new net manager
will be air'ing parts of the Amateur Radio Newsline audio report


as part of the net.
a slight change to our format, To remain on the roster
stations must check in at least once a month

We really need your ideas, so everyone try your best to make the Feb 11 Meeting.. bring your HT and talk on the way to the meeting

Don't forget our meeting time has changed to 7pm
---


Looking for Extra Class study manuals cheap
see the "Ham Swap - For Sale" button ,, (above).
---

A little history,
The 807, a Vacuum Tube for the Ages
Eight decades on, this device still has a
niche among ham radio enthusiasts and audiophiles
Pocatello area repeaters!!
All repeaters in Pocatello are open for general use. There are three mountain top
repeaters that over look Pocatello. 2 are PARC radios, one is LDS. Again all are open.

PARC

N7PI/r 100hz PL - repeater & 10 Meter remote
codes 010=29.6FM link on -- 000=link off.
PARC

N7PI/r 100hz.PL - 100% Solar Powered
PARC APRS -- 144.39mHz - Digital
PARC repeater maintenance is paid for with membership dues.

LDS 146.82mHz 100Hz PL

how much memory is TOOO much memory ??




---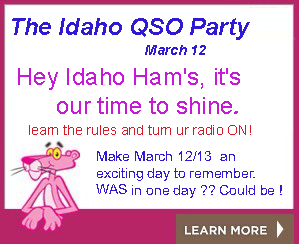 ---
PARC/ARRL testing wrap-up for Jan 9
11 people took tests today and all of them passed.
We issued 4 Technician, 6 General and 1 Extra class license.

I want to thank all the VE's that helped put on the test session.
They are Craig Nickisch, W0WN; Brian Maynard, AC7LI;
Jim Hicks, KO7P; Dave Turnmire, N7TZK; Paul Smith, W7EKG;
and Dick Thomas, WA7VKE. Without their help there would
be no test session. Most of the candidates came from the
Idaho Falls area.

Mike Vaughn WB7DNU
---
something being added to the Q&A Button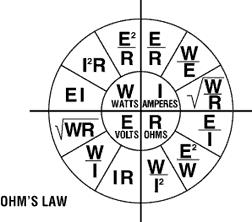 Check out the Q&A button for all sorts of stuff.

---
Also added to the "Internet Links" Button


FYI the tube was $3.50 in 1940
Today that equates to $ 56