In the area just below, you will find the latest news
and information from PARC, it is updated often..
For long range planning see the PAUL SMITH button above


LINK
Old but not
Cold NEWS
---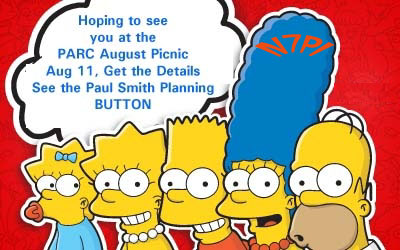 ---
Breakfast, excluding the photographer, not a big turn out, but lots of good discussions.. you missed a good one.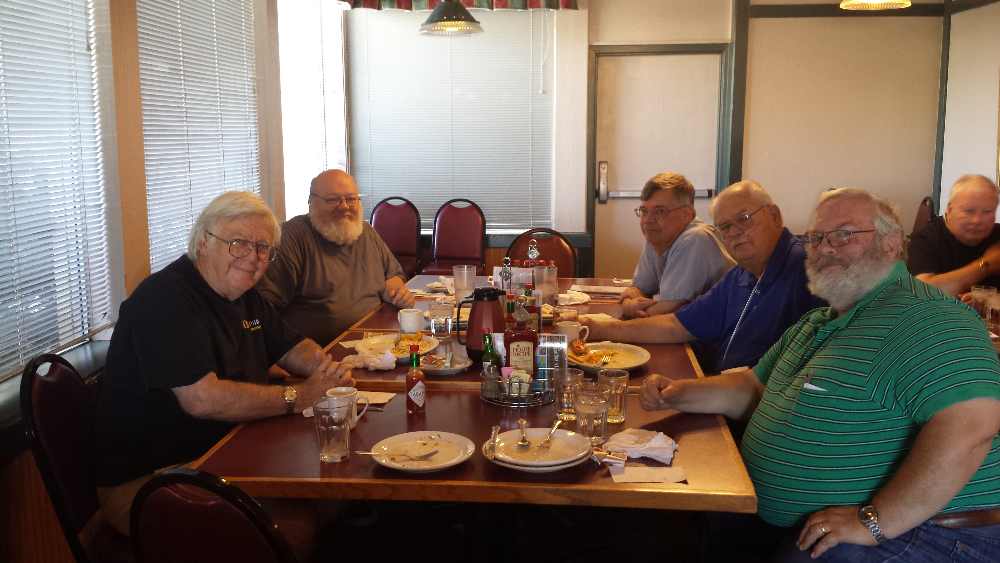 ---
7th Annual Amateur Radio Tailgate August 20, 2016 RUPERT ID.
Please let the amateur radio community know in Eastern Idaho that the Snake River Chapter ISRA will be hosting the 7th Annual Amateur Radio Tailgate Swap Meet Saturday, August 20, 2016 at the Minidoka County Fairgrounds in Rupert, Idaho. It will begin at 9:00 AM and conclude around 12:00 pm. The Fair grounds are located 1 mile East of Rupert on Highway 25. It is very easy to get to. From Pocatello or cities form the East .....Travel on I-84 take Exit 216 Stop at the stop sign. Turn right to go to Rupert you will travel about 4.5 miles to next sop sign. Turn left...this is baseline road also Hwy 25 go 1 mile West. Go about 50-100 yards past the 100E intersection and the Fairgrounds are on the your left! Thanks KD7IYA Kevan
---
and another swap meet
The Magic Valley Amateur Radio Club of
Twin Falls,
Idaho would like to invite you, your family, and your friends to join us for a swap meet.
This is a FREE Swap Meet for both sellers and buyers, located at the Twin Falls/Jerome Idaho KOA Kampground on
September 24th
from 9:00am to 2:00pm, or so.
Come to sell, buy, or trade unused equipment for different used or unused equipment.
For to get the PDF flyer with more info,
click here
---
PARC Mission Statement:
Our goal for 2016 is simple:
to help each club member, individually, with their specific needs. We also want to get every member acquainted with some of the exciting possibilities of today's Ham Radio , with a focus on "Elmers" to help you .

New Hams, please, you are welcome at out meetings, if you need help, come to the meetings and let your needs be known.

This year our programs are aimed at the newer hams, to expose you to the wild and crazy parts of your hobby.

By attending the meetings you will meet a lot of Old Time Hams most of whom want to impart all the enjoyment Ham Radio has given them. And tell some war stories in the process.

What do we need from you ?
1. attend our meetings, often
(They are informative)
2. attend our other functions
(rub shoulders at breakfast, parties, special events)
3. tell us what questions you have about ham radio,
and what we can do to "individually" help you. (See note 1.).

Note 1:
Hams are a lot of things but we are not mind readers,
if you don't tell us whats on your mind WE have to guess,
and guessing doesn't always hit the target let alone the bulls eye !
---
Pocatello area repeaters!!
All repeaters in Pocatello are open for general use. There are three mountain top
repeaters that over look Pocatello. 2 are PARC radios, one is LDS. Again all are open.

PARC

N7PI/r 100hz PL - repeater & 10 Meter remote
codes 010=29.6FM link on -- 000=link off.
PARC

N7PI/r 100hz.PL - 100% Solar Powered
PARC APRS -- 144.39mHz - Digital
PARC repeater maintenance is paid for with membership dues.

LDS 146.82mHz 100Hz PL

how much memory is TOOO much memory ??

some of the guys at our last meeting .