Dipoles are easy and cheap to install, almost invisible and work good. They should be as high as possible, installed in the clear away from metal parts of your house, and power lines.
Here's a chart and for dipoles. dipole length chart from the 1962 ARRL handbook.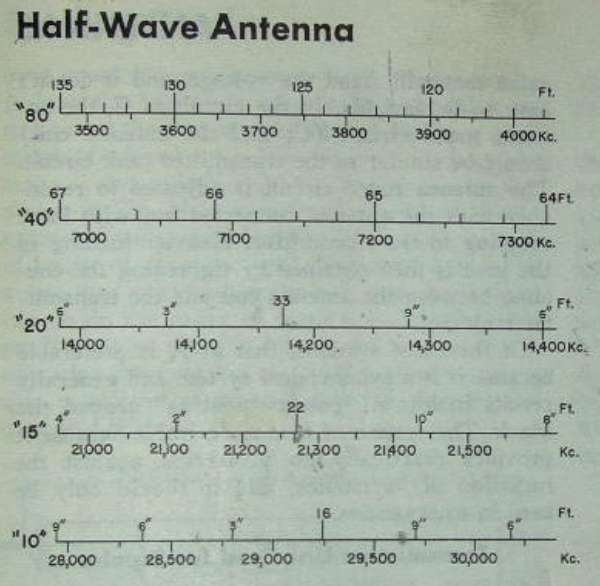 COAX LOSS link to Loss calculator
Quick thoughts: the longer the coax the more power you lose,
the LOSS also effects how much of the received signal you lose.
The higher the frequency you are using, the more you lose in the coax.
Bigger diameter coax cable usually has less loss. However, knowing the impedance of your antenna and the coax is important.
A dipole is close to 75 Ohms. you can use cheap RG-59 TV cable since its also 75 Ohms.
Both of these slide shows have a lot of information for the beginner,
and even old timers can refresh the ol' gray mater
QSL CARDS Guidelines
First, try if at all possible to have your card printed on a 3 1/2"x 5 1/2" post card card stock, not a piece of paper, something like postcard thickness.

What do you need on your card
you need your Call , your name and address including your county, and GRID square

By the ARRL rules, ( I don't think anyone looking anymore), the words like
"Confirms QSO WITH" or my card says
"This QSL card Confirms TWO-WAY radio contact with",
you need a place to write the contact information about your QSO
a place for his call, the date, the time in UTC , the frequency , the RST, and Mode.

This card does all that its a club card.
Plus a place to request a card or to thank someone else for sending their card.
YOU NEED TO SIGN your card when you send one out.


Note the extra info above and beyond the minimum ,
like his Zones and club info, email, a place for notes.

See the slide show ,, to the left , , for lots more info