OLD (but not cold) NEWS,

Roof work (2012) on Kinport Repeater Building ...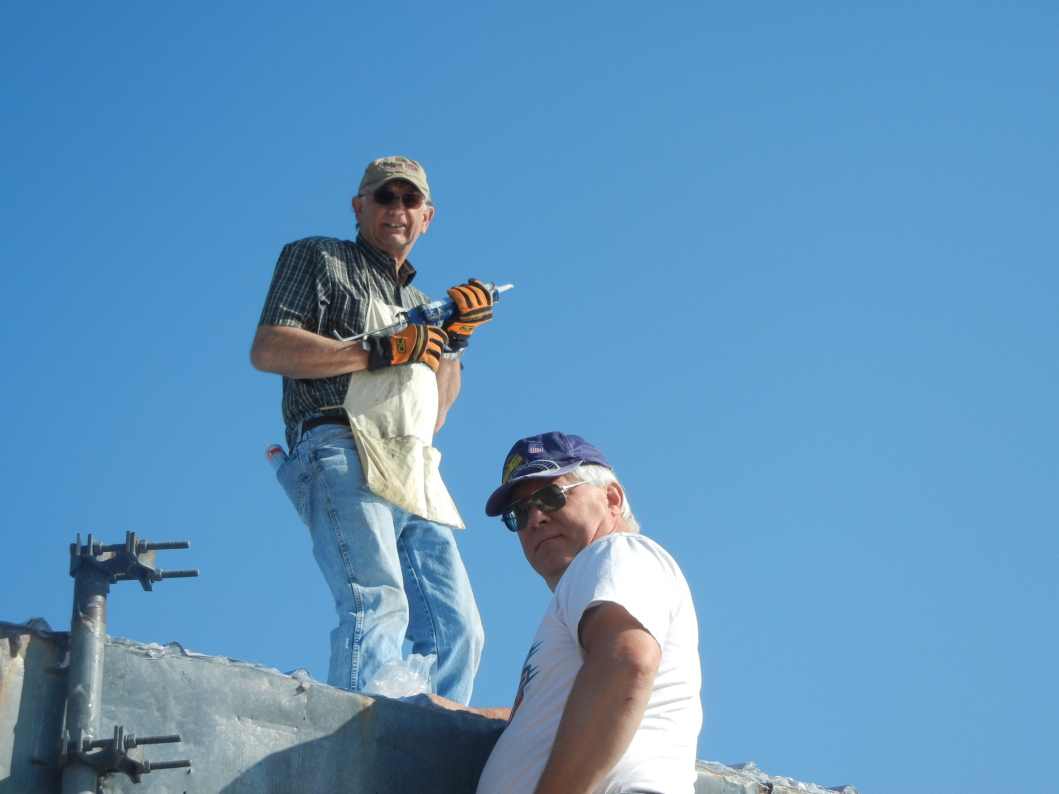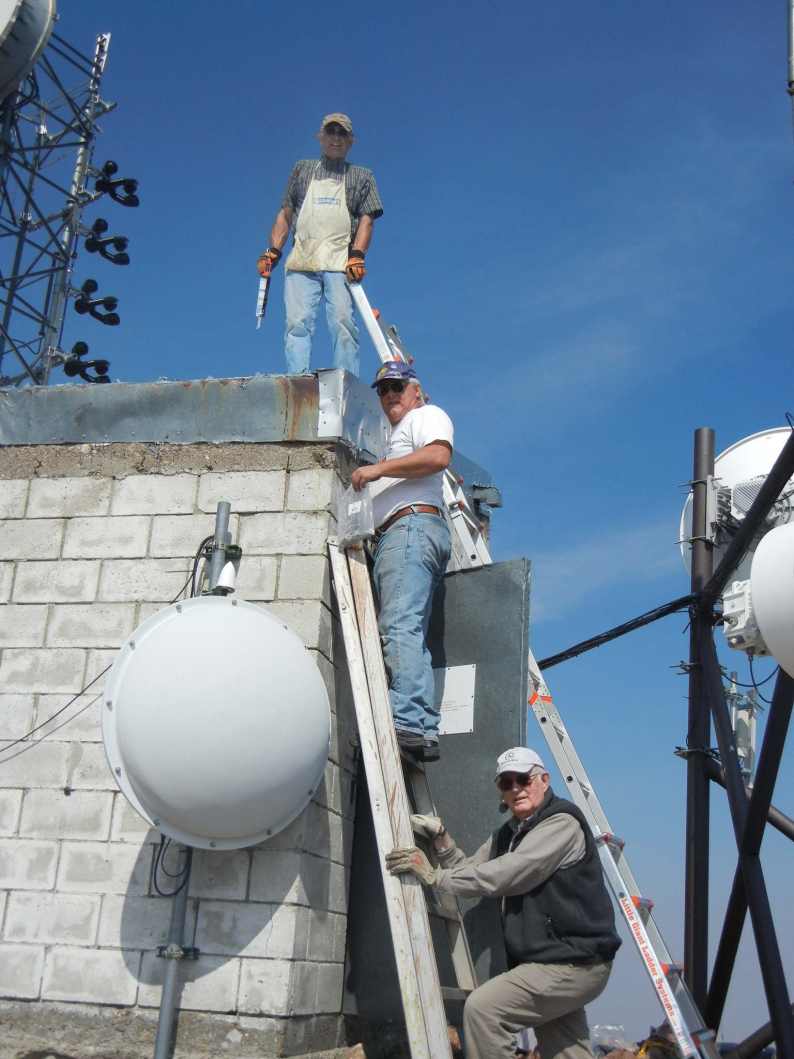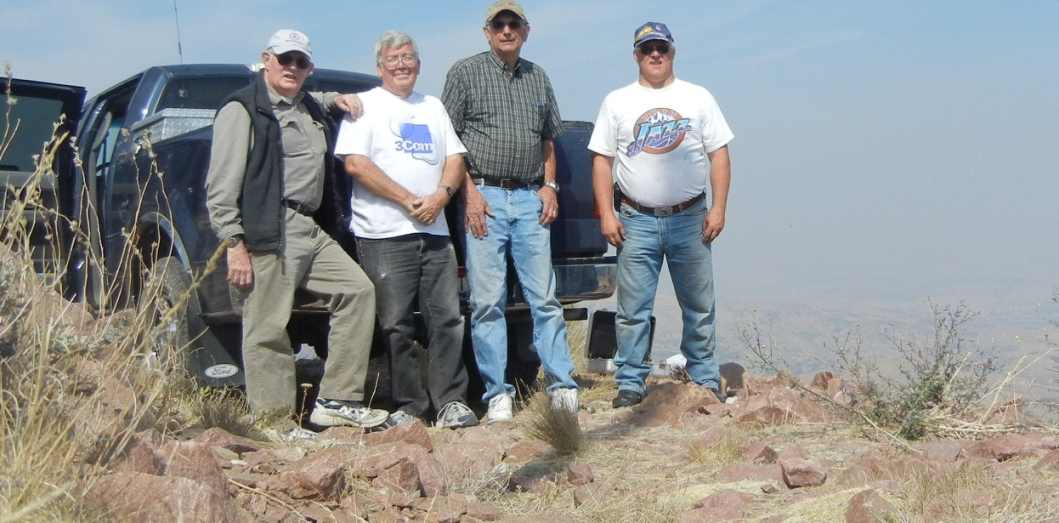 Field Day ,,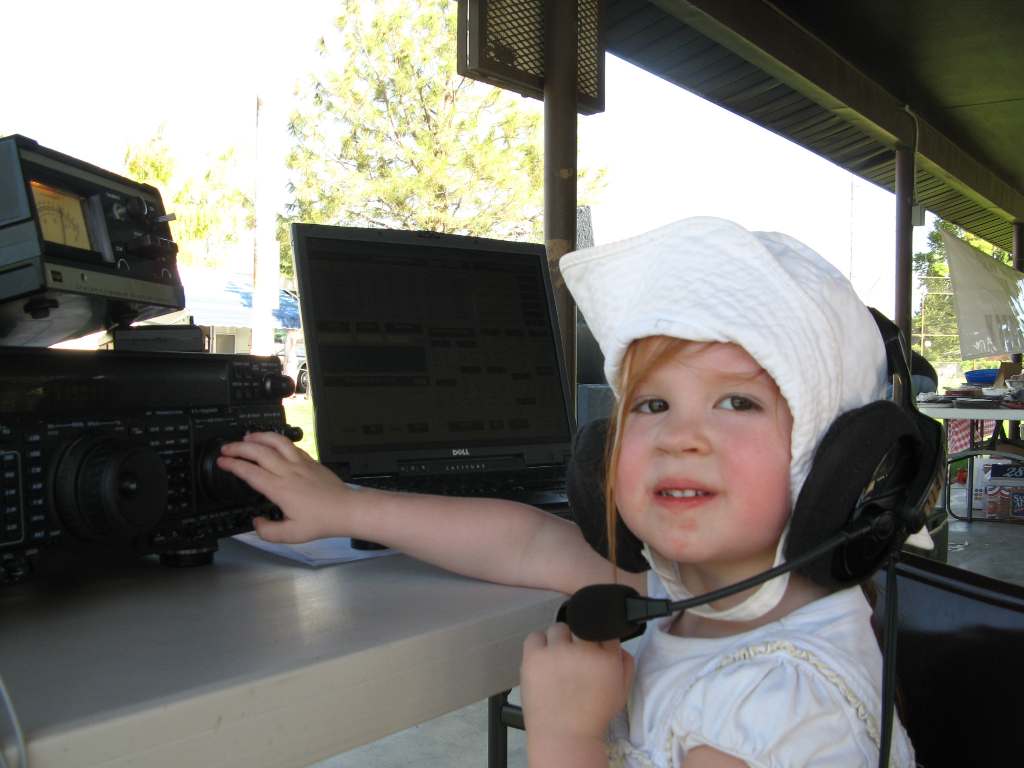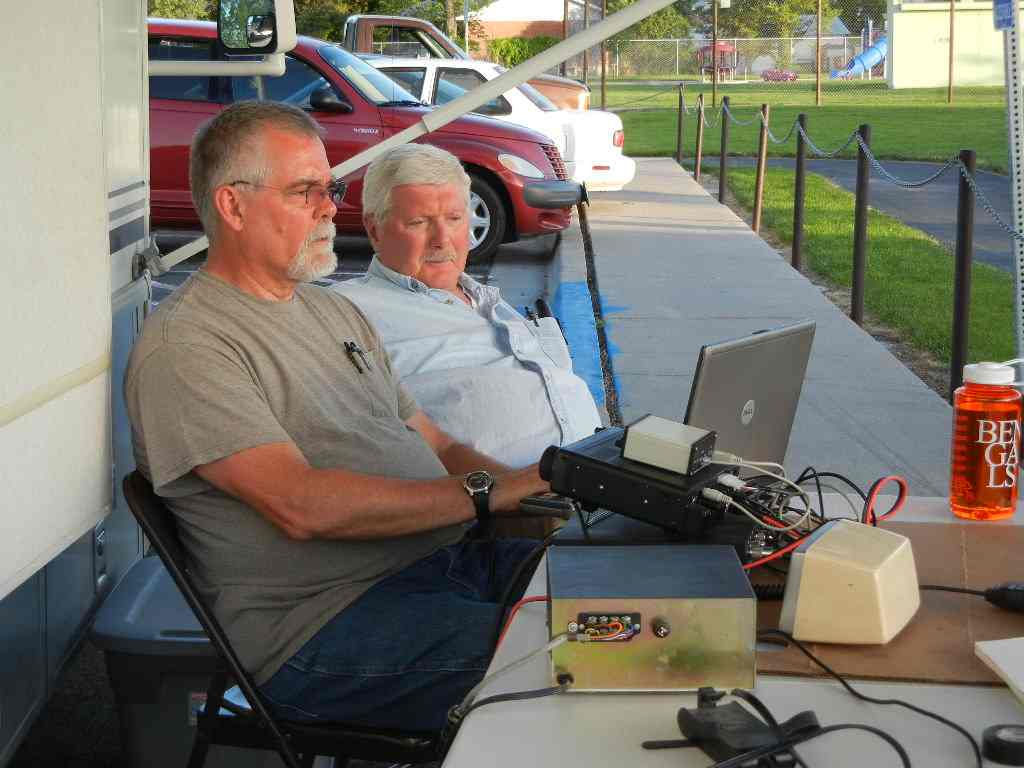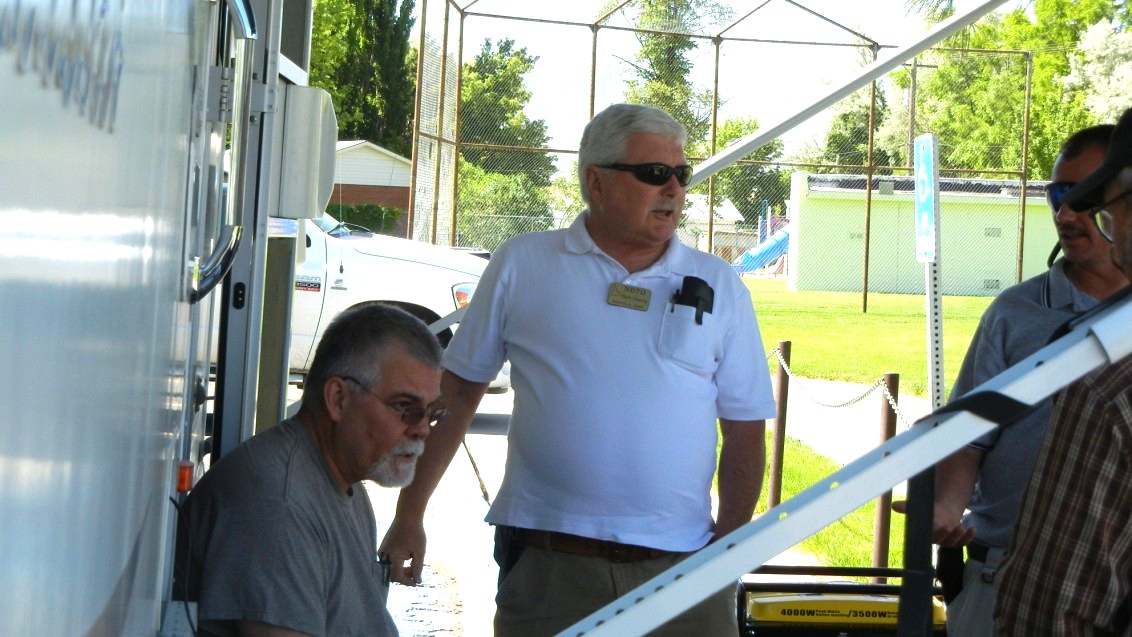 Transmitter hunt 2012 ,,, it was the hottest day of the year,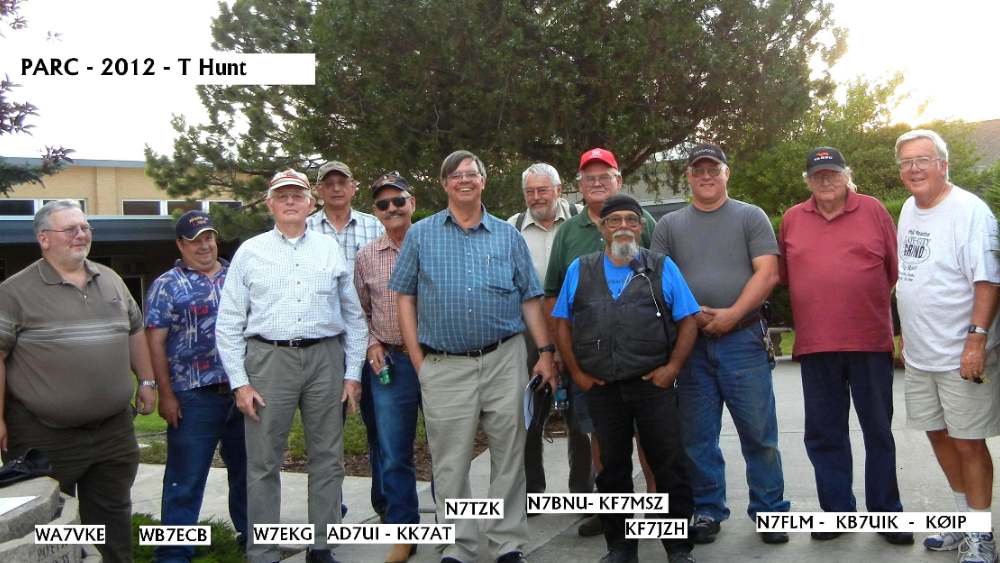 ---
| | | | | |
| --- | --- | --- | --- | --- |
| Shack of the month Feb 2011 | Shack of the month March 2011 | Shack of the month March 2011 | | |
| Shack of the month May 2011 | Shack of the month June 2011 | Shack of the month July 2011 | | |
| shack of the month Aug 2011 | Shack of the month Sept 2011 | Shack of the month Oct 2011 | | |
| Shack of the month Nov 2011 | Shack of the month DEC 2011 | Shack of the month Jan2012 | | |
---
147.06 repeater duty, Sept 2011, to get there the road had to be cleared of trees and brush,
KO7P, W7EKG, KØIP,, after two hours of clipping, the fun was gone..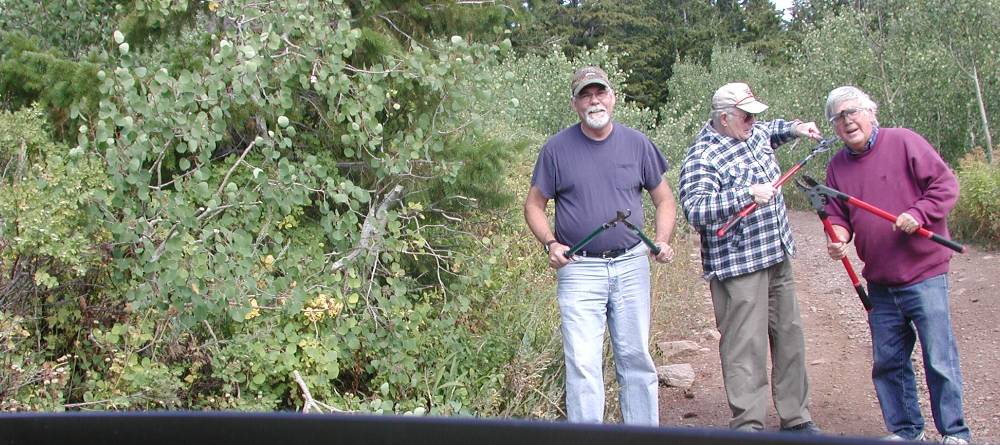 ---
Airport Appreciation Day 2011
KØIP shows off his collection for WW2 Radios and his old time Teletype at
the 2nd annual Pocatello Airport Appreciation Day, which was held along with
Field Day at the Pocatello Airport.
(More Pictures)

click the picture to make it bigger
Here's Roland K7OJL hard at it..

---
Local hams get Idaho QSO Party Award at last club meeting
sorry about that video projector light.
These guys worked 2290 stations for top score ever in the 2011 IDQP !
KØIP, ND7O, W7EKG, KO7P, N7RYN

Click the picture to make it bigger
---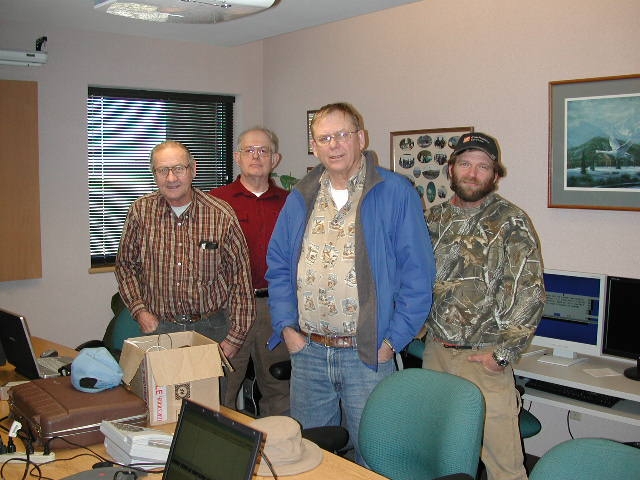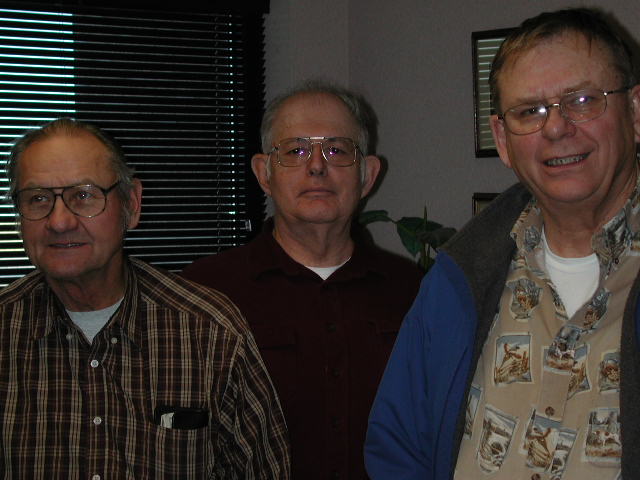 Antenna crew for Skywarn 2009, KK7AT, W7EKG, WB7DNU, K7GIB

Pictures from the FREE swap meet Aug 22, 2009, Burley Idaho
it was a very successful event . lots of goodies changed hands.
If you have more pictures of this swap, or other PARC events, Please
contact KØIP !!
Here is ND7O Rhett, K7EKG Paul, and AD7UI Gregg,

Adron KB7UIK, Don K7DRF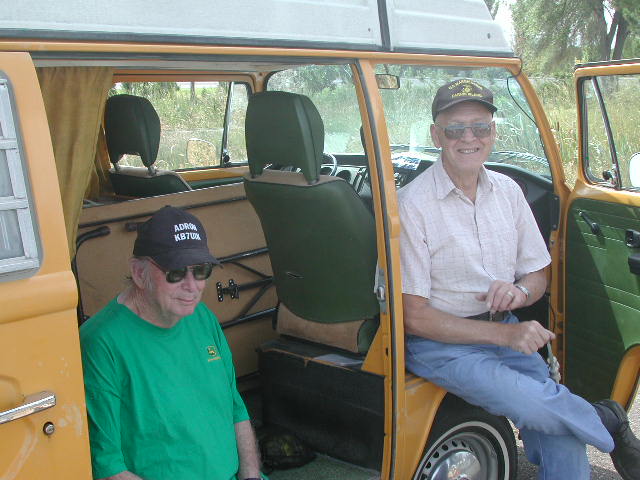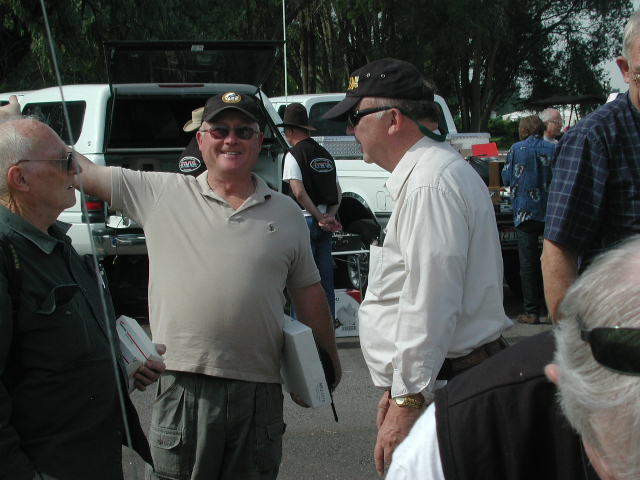 ---
HDTV MADNESS. ARE YOU READY..
as you should know on 17 Feb this year (2009) .. it's been extended to June.. you still have time
HD will be the ONLY transmission mode for HIGH POWER TV Stations.
(for now this does not include low power translator stations)
In Pocatello here is the channel lineup when the switch-over happens
old channel 3 is actually transmitting on channel 36
old channel 6 is actually transmitting on channel 23
old channel 8 Stays on channel 8 and Pocatello translator on 21
old channel 10 is actually transmitting on channel 17
old channel fox is actually transmitting on channel 31

Due to an imbedded signal called
Program and System Information Protocol
Your TV, will still display the old channel number.
this is something called "channel branding" , ie
KPVI News 6 doesn't want to be KPVI news 23

So if you decide to install an outside antenna for your new
HD TV set, don't invest in one of those expensive monster VHF - UHF antennas , a "UHF only" should work just fine, at most in town locations..
I am talking about IN Pocatello only.
---
---

fun at the swap meet Aug 2008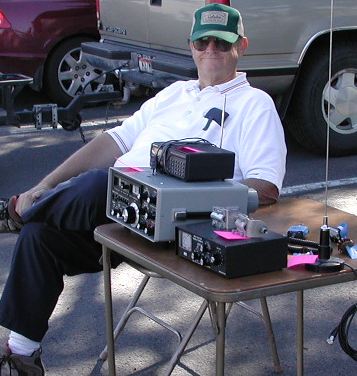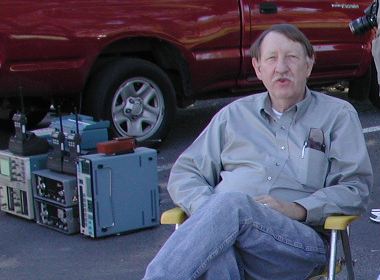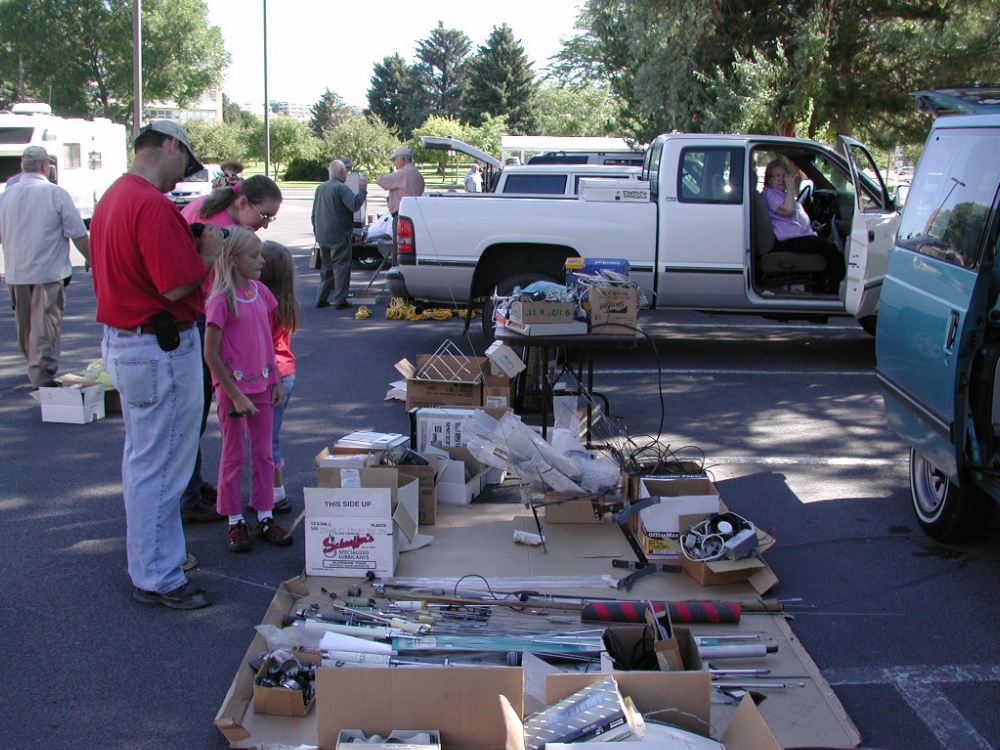 want more pictures LINK

Sporadic E ??????????
The Spring/Summer E-layer propagation season is beginning, or should be here very soon.
In general, sun spot's have little to no effect on Sporadic E skip. This means that 10 meters, and 6 meters will be open.
Typically between 500 and 1300 miles. AND you never know when double hop might occur.
If you operate on 6 meters, you should know your grid square. You can find it by checking your info at QRZ.com.
And speaking of QRZ.com, you might want to update your Email and Bio.
To get in on the E skip, you need to leave your radio ON, and turned up.
E skip is "Fickled" propagation, you never know when it will happen, any time(?) but mostly in the afternoon to early evening.
On ten meters, it would be best to scan from (say) 28.450mHz to 28.500 mHz. and on 6 meters either
listen to 50.125mHz ( the national SSB calling Freq) or scan from 50.125 to 50.150 if the band opens
you will hear signals in those windows. REMEMBER if you just walk into ur shack and flip on the radio,
take a quick listen up and down the band, chances are you missed it.

TURN UR RADIO ON, enjoy the openings.!
I built this one, and it seems to work good !! seen here on my van

Links for three different antennas that will get you on 6 meters with style !!!
Link one copper

Link two aluminum

Link three this & that
see the links for simple to build antennas, get on the air and love it..


---